About Us
Compelled by the worsening levels of air pollution in the UK, we launched Evotech Air Quality in 2020 to help our customers create safer working environments by transforming their indoor air quality.
As part of the Evotech Technical Services Group, a national HVAC engineering company founded in 2003, we are a growing team of engineers, technicians and data scientists passionate about the air we breathe.
Find out more
Our Locations
Northern Office
Unit B3 Lowfields Close, Lowfields Business Park, Elland, HX5 9DX. Telephone: 01422 377 541
Southern Office
Studio 9/10 Intec 2, Intec Business Park, Wade Road, Basingstoke, RG24 8NE Telephone: 01256 869 880
#CleanAirSchools campaign
We're helping local schools better understand
what's in the air they breathe
Find out more
Our solutions in action
In Offices
No.2 City Walk, Leeds
Indoor environmental monitoring using smart sensor technology from Airthings, providing healthier working environments for building occupants.
Coming soon
In Retail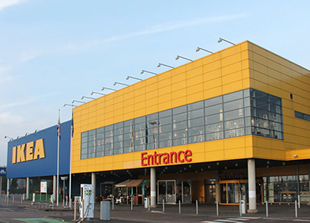 IKEA, Birmingham
Monitoring indoor air quality data in real time to assess the impact of COVID-19 secure ventilation requirements throughout IKEA's Birmingham store.
Coming soon
In Public Spaces
Serpentine Galleries, London
Improving biosecurity in the office spaces and meeting rooms of the world famous Serpentine Galleries, with the use of smart portable air cleaning technology.
Coming soon
Previous
Next
Our Partners
We work with some of the worlds leading manufacturers to provide smart,
cutting edge, indoor enviroment monitoring and control solutions.