Coming soon!
Facts, figures, research, news, reports and anything vaguely interesting to do with air quality.

In the meantime, we hope you find the below information useful.
How's your air quality?
Get realtime hyper-local air quality data
and air pollution alerts from Airly
#CleanAirSchools campaign
We're helping local schools better understand
what's in the air they breathe
Find out more
Our solutions in action
In Offices
No.2 City Walk, Leeds
Indoor environmental monitoring using smart sensor technology from Airthings, providing healthier working environments for building occupants.
Coming soon
In Retail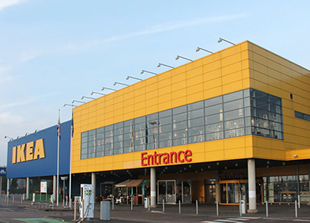 IKEA, Birmingham
Monitoring indoor air quality data in real time to assess the impact of COVID-19 secure ventilation requirements throughout IKEA'S Birmingham store.
Coming soon
In Public Spaces
Serpentine Galleries, London
Improving biosecurity in the office spaces and meeting rooms of the world famous Serpentine Galleries, with the use of smart portable air cleaning technology.
Coming soon
Previous
Next