See what's in the air you breathe
Wireless
solution
Real time
data
Standalone
connectivity
Secure &
encrypted
Powered by Airthings Wave Plus,
the award winning indoor air quality monitoring sensor
Live indoor environmental surveillance 24/7,
using seven onboard sensors
Radon
CO2
VOC
Temperature
Humidity
Air Pressure
Light
Radon is a naturally occurring invisible radioactive gas that comes from the ground. It is the number one cause of lung cancer among non-smokers in the UK, but can be managed with continuous monitoring
Carbon dioxide is an invisible gas that comes from human breathe that can cause headaches, restlessness and drowsiness. High levels are correlated to reduced cognitive function and the increased transmission of infectious diseases
Volatile organic compounds (VOCs) are odours and chemicals emitted by many everyday products like cleaning materials, paints, furniture and plastics. They can cause eye, nose and throat infections and even liver and lung damage in serious cases
Maintaining the ideal temperature within indoor spaces is essential for occupant comfort and wellbeing, as excessive heat can cause dehydration and fatigue, and prolonged exposure to the cold can cause numbness and white finger
Too much or too little humidity can affect allergies, asthma and cold/flu symptoms. When humidity is too high mould and damp will occur, and when too low, humidity causes dry skin and increased susceptibility to colds and respiratory illnesses
Controlling air pressure is essential in keeping buildings comfortable, as a slight positive pressure in the summer will help keep the hot outside air from penetrating the building, and a negative pressure during the winter will allow outside air in, to maintain humidity
Ensuring the correct light levels in the workplace is essential to occupant wellbeing, as poor lighting can cause eyestrain, fatigue and headaches, and lighting unoccupied areas impacts your building's energy efficiency
Receive reports, alerts and notifications direct to your inbox keeping you fully informed about your indoor environment

CERTIFIED PARTNER
Why monitor indoor air quality?
Productivity
High levels of CO2 reduce cognitive function making it more difficult for people to learn, perform tasks and make decisions.
Health
Poor indoor air quality increases the likelihood people are unwell leading to higher levels of absence and reduced wellbeing.
Energy Efficiency
Optimising HVAC systems using live air quality data can significantly improve energy efficiency and reduce your running costs.
Virus Risk
Virus transmission risks are far greater in indoor spaces as microscopic airborne droplets remain in the air for long periods of time and can quickly spread throughout a building.
Business Risk
Future public health pandemics, workplace biosecurity and employee wellbeing litigation are just a few of the emerging challenges employers face in the post Covid-19 world.
eGuide


Why does air quality matter and how does it affect you?

Legislators are preparing to get tougher on indoor air quality, as science proves it has a real impact on our health, productivity and wellbeing
Our starter kit comes with
3 NO. Wave Plus sensors
Wireless solution
Smartlink connectivity with the Airthings Hub.
Visual indicator
LED glow ring gives visual indication of air quality.
Adaptable positioning
Can be either wall or ceiling mounted.
Secure
Secure and encrypted end-to-end solution.
Long battery life
2AA batteries with
> 2yr battery life.

Seven sensors
Radon, CO2, TVOC, humidity, temperature, air pressure and light.
3 NO. Wave Plus sensors
1 NO. Hub
Long range
Long range connection with Airthings sensors
(> 1km line of sight).
Visual status indicator
LED indicators display power, cloud and sensor connectivity.
Live data streaming
Live data streaming to the Airthings cloud with the onboard 3G/4G e.Sim.
Remote access gateway
Remote access to your Airthings sensors enabling full ecosystem control.
Secure
Secure and encrypted end-to-end solution.
Flexible positioning
Can be wall mounted or positioned on a table top.
1 NO. Hub
Fully supported solution
Set up & onboarding
Help & advice
12 months' support
1yr product guarantee
User training
Free postage (mainland UK)
Fully scaleable solution
Survey
Deploy
Monitor
Analyse
Optimise
Design your air monitoring solution to meet your exact needs
Our air quality team will guide you through the process and help you plan the optimal solution for your indoor space
Wireless standalone solution allows quick and easy deployment
Plug & play battery powered sensors positioned throughout your building, connect with the Airthings Hub via a long-range wireless SmartLink
Real time data and visibility of air quality in all your indoor spaces
Get an overview of all rooms, floors, and locations. Receive automated alerts when conditions change, and monthly reports to provide useful insights
Live and historical data on demand 24/7
Observe trends, compare current values with past measurements, and identify incidents that correspond to activities. Run historical reports to mitigate risks and evidence safe indoor spaces
Optimise air quality and indoor environmental standards
Use occupancy patterns and live sensor data to determine the optimal times to operate your building's HVAC systems. Reduce indoor environmental complaints and improve energy efficiency
Yes please, I'd like an indoor air quality starter kit
Just fill in the form oppositebelow and we'll email you our starter kit order form.

Alternatively, call usour team on 0333 207 4245
Our solutions in action
In Offices
No.2 City Walk, Leeds
Indoor environmental monitoring using smart sensor technology from Airthings, providing healthier working environments for building occupants.
Coming soon
In Retail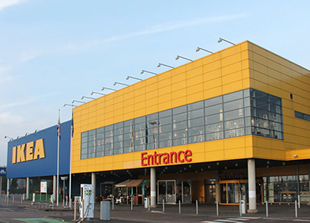 IKEA, Birmingham
Monitoring indoor air quality data in real time to assess the impact of COVID-19 secure ventilation requirements throughout IKEA's Birmingham store.
Coming soon
In Residential
The Astley Buiding, Manchester
Monitoring CO2 and air pollution levels within The Astley Building, a 14 storey residential development in Manchester, to ensure safe, healthy indoor public spaces.
Coming soon
Previous
Next
#CleanAirSchools campaign
We're helping local schools better understand
what's in the air they breathe
Find out more